"The LORD is my light and my salvation; whom shall I fear? The LORD is the strength of my life; of whom shall I be afraid?" (Psalm 27:1)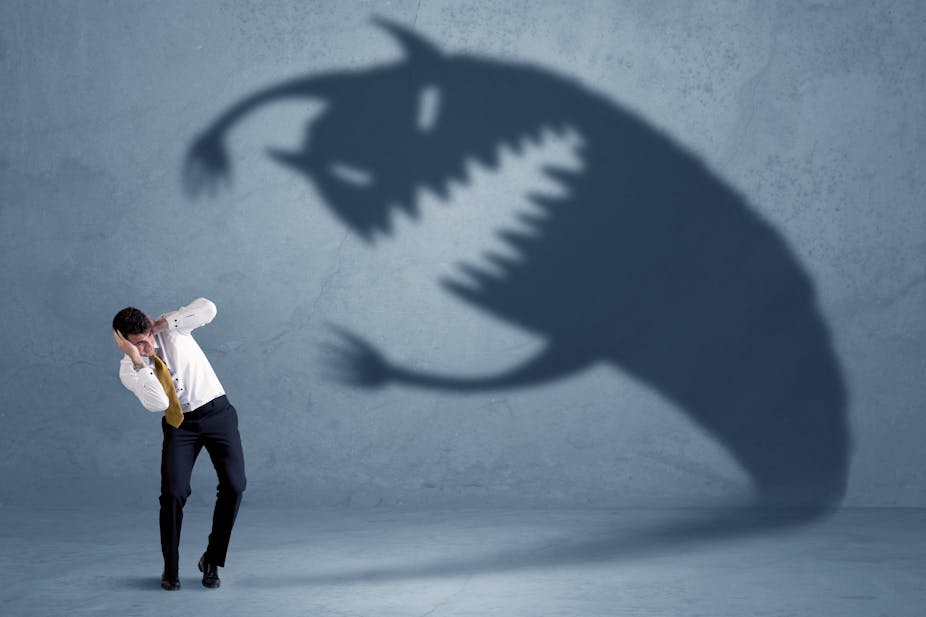 Wherever you are you will find people crouching in fear: They fear for their children's and grandchildren's future. They fear for some calamity to overtake them. They fear not knowing what the future holds. They fear losses, such as jobs and family members. They fear old age (and death). They fear being deceived and lied to. They fear of being robbed. They fear ….
Yes, we live in a very insecure world, but is there any hope to reassure us that our fears are unnecessary? Are you willing to hear what God has to say about this matter? Here are just a few samplings from the Bible (God's Word) to seriously contemplate:
Fear is never from God! Some of the apostle Paul's final words to Timothy (as well as to us) is, "For God has not given us a spirit of fear, but of power and of love and of a sound mind" (II Timothy 1:7).
The one who trusts God's love need not fear future judgment. I John 4:18 reads, "There is no fear in love, but perfect love casts out fear." When Jesus died on the cross for our sins, He paid the punishment we rightly deserve. By placing our faith in Him alone, we receive His demonstration of love and He removes our fear of future retribution (John 3:16).
One final verse (of many): Isaiah 41:10 records, "Fear not, for I am with you; be not dismayed, for I am your God. I will strengthen you, yes, I will help you, I will uphold you with My righteous right hand!" Notice the 3 "I will's" made by God to those who fully trust Him (and Him alone)! Is the God of the Bible YOUR God?
Here is a short and simple little equation: The more you love and trust God, the less you will be afraid. The greatest remedy for fear is faith in God and His Word, the Bible. "Faith comes by hearing, and hearing by the Word of God" (Romans 10:17).