I Never Thought I'd See the Day When …
"But know this, that in the last days perilous (fierce, ferocious) times will come" (2 Timothy 3:1)
babies and children are murdered without a conscience
churchianity has replaced genuine Christianity
clergy misleads their congregants
collaborating with the enemy is viewed as a virtue
fear replaces courage
feelings replace fact, and false teachings, truth
in many cases freedom of speech is silenced or muted
Jesus Christ and God are mocked, minimized, and marginalized
language that has been used for millennia is redefined
leaders across the board condone deceiving, lying, murdering and other sins
multitudes have shed every vestige of morality
patriotism is punished
people in the higher echelons of society brake God's laws without flinching
people simply don't care anymore, except when it hurts them personally
political correctness overrides spiritual convictions
so many Christians have denied their faith
so much hatred against the Jews is being promoted and practiced
the Bible becomes a least-read bestseller
the courts, public schools, government agencies, etc. disallow the use of Scripture
very few people are afraid of God and future judgment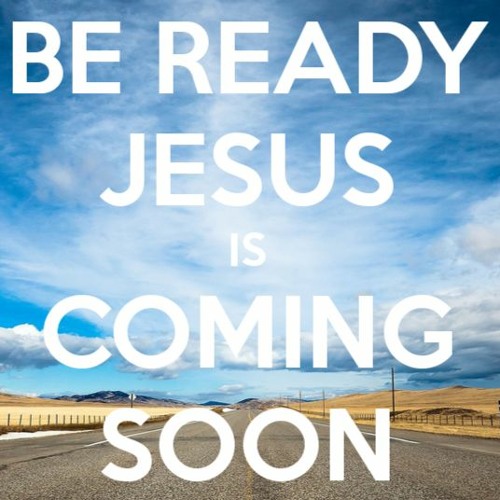 All I can say is "uh-oh," the Judge of all, Jesus Christ, is at the door!
Greatly Distressed at Where Our Country Is Heading?
"But know this, that in the last days perilous (fierce) times will come" (2 Timothy 3:1)
Just recently my pastor-friend from Connecticut sent me the following article from which I would like to share some thoughts with you:
"It is difficult to witness what is happening both in America and in our entire world. Every day seems to bring more discouraging news. …We are watching a global departure from God and from His truth. And yet, believers should not be distressed for the following reasons:
God has clearly revealed that these things would happen (2 Timothy 3). Our Lord has told us ahead of time exactly what would take place: See, I have told you beforehand. (Matthew 24:25).
Our sovereign God is in total control of His world. He rules over all the kingdom: and said: "O Lord God of our fathers, are You not God in heaven, and do You not rule over all the kingdoms of the nations, and in Your hand is there not power and might, so that no one is able to withstand You? (2 Chronicles 20:6).
No president or wicked ruler can be in power apart from God's permission: And He changes the times and the seasons; He removes kings and raises up kings;He gives wisdom to the wise And knowledge to those who have understanding. (Daniel 2:21) Jesus answered, "You could have no power at all against Me unless it had been given you from above. Therefore the one who delivered Me to you has the greater sin." (John 19:11).
This world is not our home; we are pilgrims and strangers and ambassadors: Beloved, I beg you as sojourners and pilgrims, abstain from fleshly lusts which war against the soul, (1 Peter 2:11) Now then, we are ambassadors for Christ, as though God were pleading through us: we implore you on Christ's behalf, be reconciled to God. (2 Corinthians 5:20).
Did we foolishly think that a certain political party would rescue us and turn our nation into a conservative paradise of justice & morality: Thus says the Lord:"Cursed is the man who trusts in man And makes flesh his strength,Whose heart departs from the Lord. (Jeremiah 17:5)?
Our mission is not to save the doomed world system, but to throw out the lifeline that individuals might be rescued: to open their eyes, in order to turn them from darkness to light, and from the power of Satan to God, that they may receive forgiveness of sins and an inheritance among those who are sanctified by faith in Me.' (Acts 26:18) but others save with fear, pulling them out of the fire, hating even the garment defiled by the flesh. (Jude 23).
Though it seems like things are falling apart, …they perfectly fit into God's all-wise plan… leading to the return of His Son from heaven: but with the precious blood of Christ, as of a lamb without blemish and without spot. (1 Peter 1:19) Behold, He is coming with clouds, and every eye will see Him, even they who pierced Him. And all the tribes of the earth will mourn because of Him. Even so, Amen. (Revelation 1:7).
No matter how challenging the coming days might be, God's people need to be strong and of good courage: Therefore, my beloved brethren, be steadfast, immovable, always abounding in the work of the Lord, knowing that your labor is not in vain in the Lord. (1 Corinthians 15:58).
Let us be growing (2 Peter 3:18) and glowing (Matthew 5:16) in these dark days."
Excerpted from George Zeller: www.middletownbiblechurch.org