"Be anxious for nothing (in other words, don't worry about anything), but in everything by prayer and supplication, with thanksgiving, let your requests be made known to God; and the peace of God, which surpasses all understanding, will guard your hearts and minds through Christ Jesus" (Philippians 4:6-7)
Most people today misunderstand what the Bible teaches about prayer: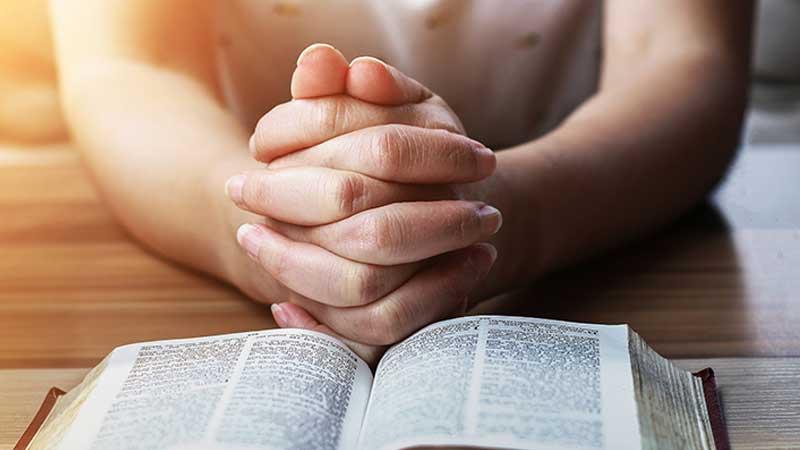 Many believe God is there to meet one's wants or needs, especially when in trouble. But respectfully speaking, God is not a magic genie or "sugar daddy."
Others pretend to be religious by their (especially) public prayers. They don't realize that God doesn't need or want one's canned, repetitive, rote, tired or trite prayers. These prayers are meaningless and often hypocritical.
Then there are those who wrongly believe one must go through some humanoid (past or present), in order to have access to God. They fail to realize that one is to pray directly to the God of this universe – – the Creator, the only true God, the God of the Bible.
So, prayer must be according to God's way: – – His will, and His Word! God speaks to us through His Word (the Bible), and we respond to Him with simple, child-like, and personal words from our hearts! Communicating with God is a 2-way street! Let's keep in mind:
Prayer is addressing a holy God!
Prayer is acknowledging that He is the only one who can help!
Prayer is recognizing your own inability and unworthiness!
Prayer can be for yourself as well as for others (intercession)!
Prayer is placing your full trust in God alone!
LORD, TEACH US TO PRAY – – YOUR WAY!