"And the Angel of the LORD (Jesus Christ) appeared to him (Gideon), and said to him, 'The LORD is with you, you mighty man of valor!'" (Judges 6:12)
It is rather significant that the Bible makes no less than thirty-seven references to "men of valor!" These are men who fought alongside of such greats as Joshua, Gideon, and David. They were courageous, daring, fearless and loyal to their commanders. Their commitment at times lead to their deaths. But you couldn't sway them from their devotedness. Often, their dedication led to the deliverance and victory of their cause, while, at times, it was very costly.
Today, I salute our veterans, often misunderstood and maligned. Many of them volunteered, sometimes knowing full well they might not return home from the battlefield. Many came back from devoted service to their country, being ridiculed, having lost their spouses (and their limbs), and suffering mental agonies from what they experienced at the hands of our enemies. Some of them didn't live beyond their late teens and early adulthood. And we failed to say, "THANK YOU!"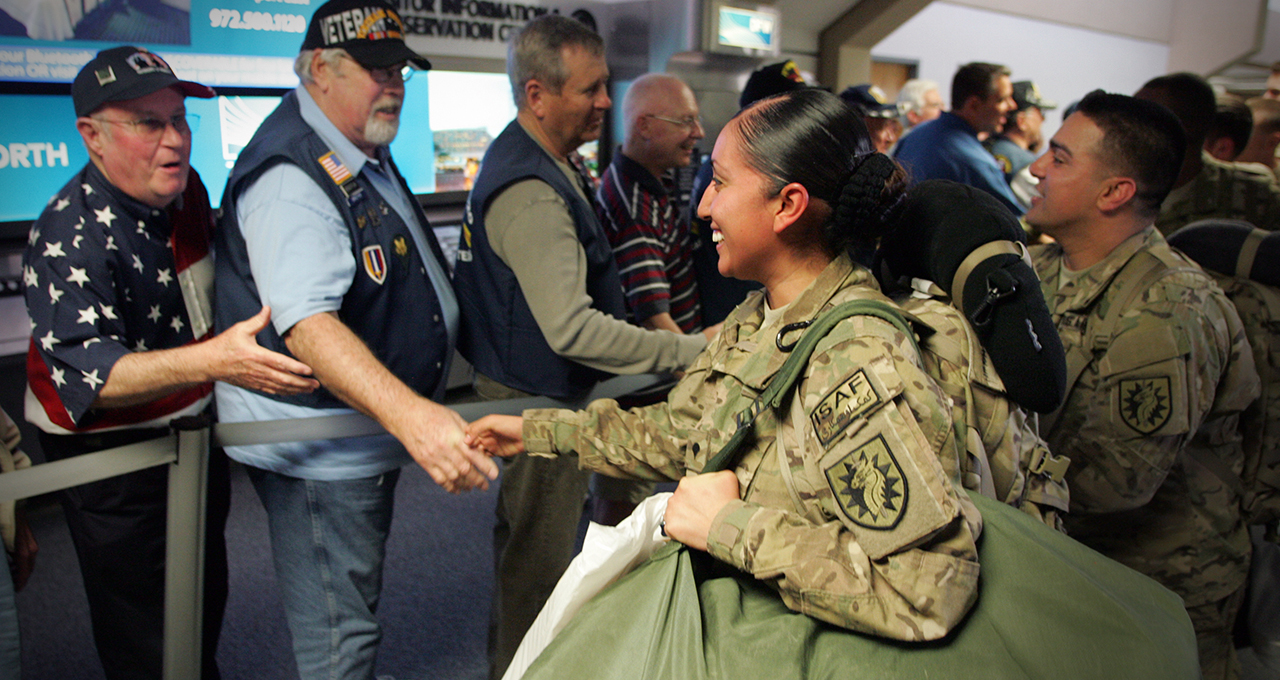 You see, it is because of their sacrifices that we have sports-teams that can freely engage in friendly competition (or refuse to recognize the sacrifice they made for our country). It is because of their love for our country that we can still enjoy several freedoms. They served in the European theater, the Pacific, in Korea, in Vietnam, and in the Middle East. Some never made it back home.
Today we need men and women who will be courageous and do what is right in God's sight. It will take courage to say "no" to evil. It will take gumption to bow our knees to Jesus Christ alone! He is worthy of our praise and allegiance. May God bless our troops wherever they may be. Pray for them!