"And you will hear of wars and rumors of wars. See that you are not troubled; for all these things must come to pass, but the end is not yet. For nation will rise against nation, and kingdom against kingdom" (Matthew 24:6-7a)
One of the classic books on war was written at the turn of the 18th century by a general of the Prussian army during the Napoleonic campaigns. His name, Carl Von Clausewitz. He defined war as "…an act of force to compel our enemy to do our will" (On War, p. 83).
There has scarcely been a decade of peace throughout human history when wars did not rage. Deep within the heart of evil people has been the desire to compel others to submit to their lust for power. And once again, many in our world are displaying this very desire to dominate. Just check the news and you will find conflicts in almost every "corner" of the globe.
Jesus not only tells us that these conflicts will be characteristic of the end of the age, but that they will be found in abundance (notice the plural – – "wars")!
Having said this, my intention is not to instill fear into you! As a matter of fact, the opposite is true. The question is, how can I find peace in the middle of threats and turmoil? You will never find peace until you find it in the words and work of Jesus Christ, the eternal Son of God!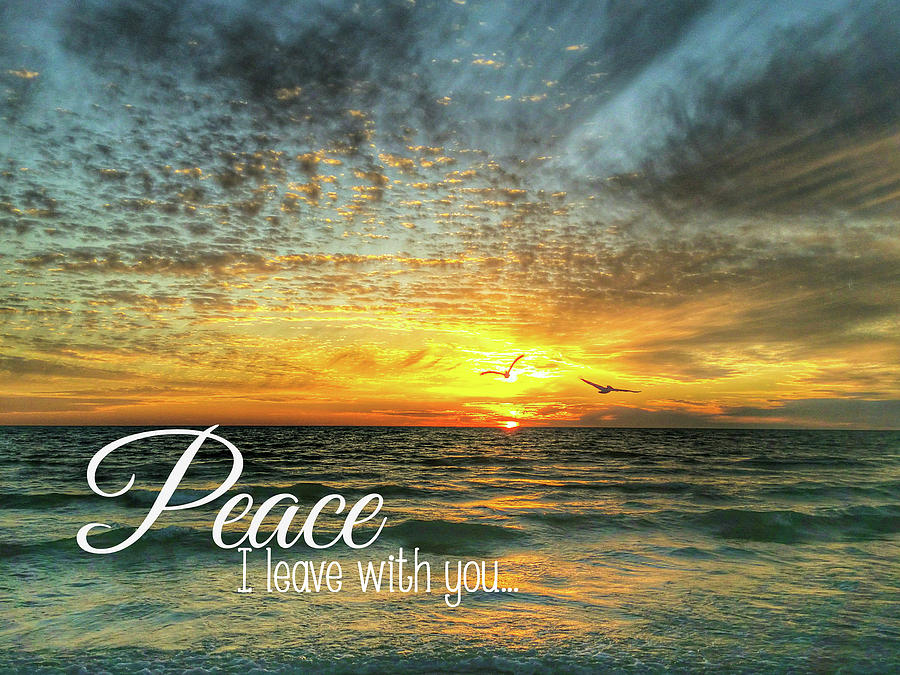 Allow me to leave with you one of many re-assurances from Him. It is found in the Gospel of John (14:27), "Peace I leave with you, My peace I give to you; not as the world gives do I give to you. Let not your heart (defined as the mind, the emotions and the will) be troubled, neither let it be afraid." Yes, only Jesus can (and will) remove your fears when you trust Him and Him alone! What are you waiting for?